Prasqual

's homepage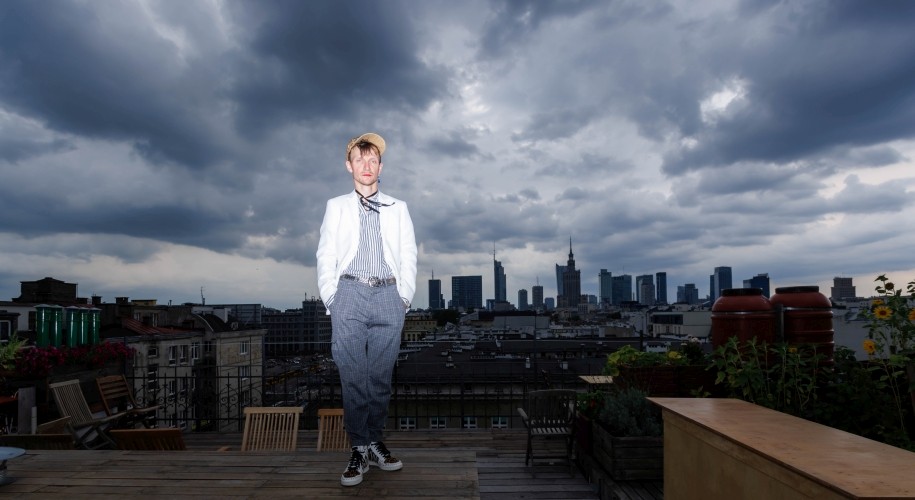 composer ▽
Specialised in big-scaled opera, music-theatre and music-architectural works, Tomasz Prasqual develops his projects in the fluid space between music, architecture, science, theatre, performance and philosophy.
Microtonality, exploration of space with sound, both in instrumental and electronic music, as well as installative components are further features of his works. They are all closely linked to his artistic research in the fields of music/architecture, rituality/performance, fluid identity, improvisation and transmediality.
pianist ▽
Solo piano activities of Tomasz Prasqual focus on German and French Baroque music, works of Chopin, music of the 20th and 21st century, his own works and contemporary improvisation.
From 2020 in duo with mezzo-soprano Marta Wryk he performs mostly music of the first half of the 20th century (among others a program with Polish and German cabaret songs).
2021 with Frederik Schauhoff (baritone) he performed on piano/synthesizer the play Eine Winterreise, directed by Frauke Meyer.
2018-2019 he played as a musician-performer with the artist collective Nico & The Navigators (Sophiensaele Berlin, Kampnagel Hamburg).
outreach ▽
First outreach project as part of a musical theatre Polski Blues realised with the Deutsche Kammerphilharmonie Bremen in 2011 (composing and performing with young musicians).
From 2019 many outreach projects commissioned mostly by Oper Bonn and Beethovenfest (workshops with different age groups, also mixed, online-workshops, an audio-walk).
2024-2026 dramaturg for outreach projects for the festival Ruhrtriennale under the artistic direction of Ivo van Hove.